If you're heading off to a music festival this summer, congratulations! You're in for an amazing time. But before you can enjoy the festival fun, you must make sure you have everything packed and ready to go.
Don't worry, we've got you covered. We've put together a list of the essential items you'll need to pack for your music festival adventure. From must-have medical supplies to stylish accessories, this packing list has everything you need to ensure your trip is unforgettable – in all the right ways. So grab your bag and start packing!
The ultimate packing list for music festivals
Whether you're going to Coachella, Bonnaroo, Lollapalooza, or any other big music festival, you will want to be prepared. So here is a packing list of essential items that will improve your festival experience.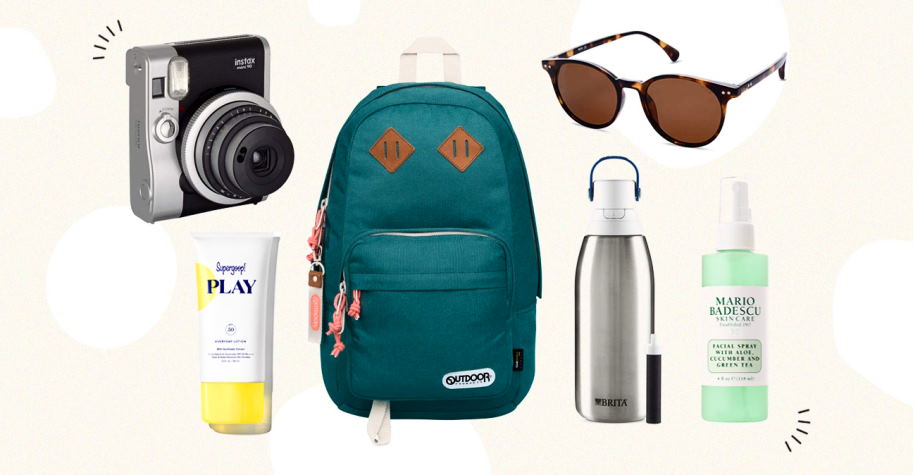 A backpack or crossbody bag: You'll need a place to store your things while walking around the festival grounds. A backpack or crossbody bag will free up your hands so you can dance and enjoy the music.
Sunscreen: Don't forget to protect your skin from the sun! Reapply sunscreen throughout the day, especially if you're sweating or swimming.
Hats or sunglasses: Not only will these help keep the sun out of your eyes, but they'll also make you look cool.
Snacks and water: You'll want to keep your energy up while dancing all day, so pack some snacks and water. Trail mix, fruit, and granola bars are all good options.
Phone charger: Keep your phone charged to take pictures and stay connected with your friends.
Raincoat or poncho: If there's a chance of rain, be prepared with a raincoat or poncho. You don't want your fun to be ruined by bad weather!
Comfortable shoes: You'll be doing a lot of walking, so pack a pair of comfortable shoes. Sandals or sneakers are usually best.
Band-aids: In case you get a cut or blister from all the walking, it's good to have band-aids.
Glitter: Because what's a festival without some sparkle?
Have fun and enjoy the music!

Music festival packing tips: what to wear and what to pack
Are you gearing up for a music festival this summer? If so, congrats! These events are always a blast. But before you can enjoy the festivities, you must figure out what to wear and pack.
Here are some tips to help you out:
When it comes to clothes, comfort is key. You'll be doing a lot of walking, dancing, and standing, so wear comfortable shoes and clothes that won't restrict your movement.
Layer your clothing. The weather can be unpredictable, so it's always best to be prepared. Wear light layers that you can add or remove as needed.
Bring along a small backpack or bag. This will come in handy for carrying your essentials like sunscreen, water, snacks, and a change of clothes.
And speaking of essentials, remember to pack them! In addition to the items mentioned above, bring your phone charger, a hat or sunglasses, and any medications you might need.
With these tips in mind, you'll be all set for an amazing time at the music festival. So go forth and enjoy the festivities!