Sure, music festivals are all about having fun and letting loose. But that doesn't mean there isn't a thing or two you should know about festival etiquette. From what to wear to how to behave, here are the unwritten rules of music festival etiquette everyone should follow. Trust us, following these simple tips will help ensure you have the best time possible!
The unspoken rules of music festival etiquette
It's no secret that music festivals can be a bit of a madhouse. With so many people in one place, it's easy for things to get out of hand. That's why it's important to be aware of some basic etiquette rules before heading to your next festival.

Don't be that person who tries to sneak in without a ticket. Not only is it unfair to the event organizers and performers, but it also puts a damper on everyone else's good time. If you can't afford a ticket, plenty of free or low-cost options are usually available.
Be respectful of the venue and those around you. This means not climbing on stage, rushing the barriers, or trying to sneak into VIP areas. It also means not littering, urinating in public, or engaging in any other behavior that could be considered disrespectful.
Don't be the person who is constantly on their phone. We get it, you want to document your experience. But do everyone a favor and put the phone away for at least part of the day. Enjoy the moment and create some memories that don't involve a screen.
Be considerate of others when it comes to personal space. This is especially important in crowded areas like the mosh pit or dance floor. Remember that not everyone wants to be jammed up against a stranger, so give them some room if they look uncomfortable.
Don't be the person who is constantly trying to start fights. This is a surefire way to ruin everyone's good time. If you're about to lose your temper, take a step back and walk away from the situation.
Following these simple etiquette rules can help ensure that everyone has a good time at the festival. So next time you're getting ready to head out for some fun in the sun, keep these tips in mind!
Etiquette tips you need to know before attending your first music festival
Now that summer is in full swing, music festivals are popping up all over the country. You're probably wondering what you should expect if you're lucky enough to have snagged a ticket to one of these coveted events.
While each music festival has its own unique culture, some general etiquette tips will help you make the most of your experience, no matter where you go.
Do your research
Before heading to any music festival, it's important to do your research and know what you're getting yourself into. Read up on the lineup and familiarize yourself with the artists that will be performing. This way, you can plan which stages you want to hit and when.
You should also look at the festival's website to get an idea of the layout and what amenities will be available. This way, you can plan and pack accordingly.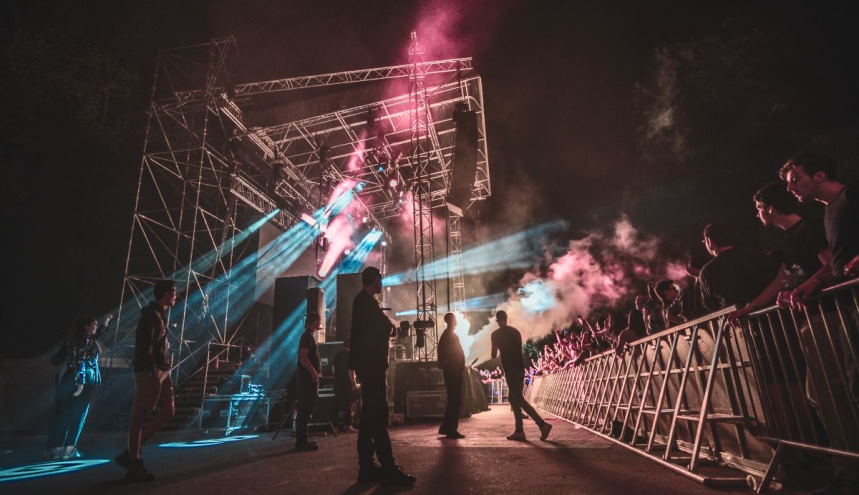 Dress for success
One of the best things about music festivals is that they provide the perfect opportunity to let your style shine. So whether you opt for a bohemian look or something more edgy, make sure you're comfortable in what you're wearing.
Remember, you'll be doing a lot of walking, so ditch the heels in favor of flats or sneakers. And remember to pack sunblock and a hat to protect yourself from the sun.
Pack light
When it comes to packing for a music festival, less is more. You don't want to be lugging around a huge bag all day, so only bring the essentials. A small backpack or crossbody bag should do the trick.
Be sure to pack your sunscreen, hat, lip balm, phone charger, and cash or cards in an easily accessible place. And if you plan on drinking, remember to bring your ID and some extra cash for water and snacks.
Don't be that person
You know the type – they're the ones who are constantly trying to shove their way to the front of the stage, throwing elbows and spilling drinks. Don't be that person.
Respect your fellow festival-goers and try to enjoy the experience together. If you want to get closer to the stage, be patient and wait your turn. And if you do end up spilling someone's drink, apologize and offer to buy them a new one.
Be mindful of your surroundings
With large crowds and lots of people coming and going, it can be easy to lose track of your belongings at a music festival. So keep an eye on your things and keep them from being unattended for too long. It's also a good idea to keep your valuables in a safe place, like a zipped pocket or money belt.
And when it comes to personal space, be mindful of the people around you. If someone looks like they're not in the mood to dance or doesn't want to be touched, respect their space and leave them be.
Be prepared for weather changes
No matter what time of year it is, always be prepared for weather changes when attending a music festival. Even if the forecast calls for clear skies, pack a light jacket or poncho. After all, you don't want your fun to be ruined by a little rain.
Clean up after yourself
Most music festivals take place in outdoor venues, so it's important to be mindful of your environmental impact. When you're done with your trash, dispose of it in the proper receptacles. And if you see litter on the ground, please do your part and pick it up.
We all want to have a good time at music festivals, so let's work together to keep them clean and fun for everyone.
Respect the artists
Remember, music festivals are about the artists just as much as the fans. So please show them respect by being courteous and attentive during their sets. Put away your phone, refrain from talking over their performance, and most importantly, don't try to sneak into the VIP section.